Dahl Family History



                          A.H. Dahl and Co. General Store: Westby, WI 1910
Five generations of the Dahl family have influenced the automobile industry for over 100 years.  Dahl Automotive La Crosse is the ninth-oldest family-owned Ford dealership in the nation.  This has been made possible through years of guest loyalty, which stems from a constant focus on the guest's complete satisfaction with our products and services.  The rich history of the family as they continue to grow alongside the automotive industry is a great legacy in the making.
    


                               A.H. Dahl and Co. General Store: Westby, WI 1910

Andrew H. Dahl of Westby, WI, who was already running a general store, serving in the Wisconsin legislature, and raising seven children, received an agency agreement from Ford Motor Company in 1911.  Ford Model T's were sold at Andrew's General store, Andrew H. Dahl Co., for $500 each until a new store was built.  At this time two of Andrew's four sons, Harry and Chester, were convinced to run the operation acting as managers, salespeople, and driving instructors.  Ford Motor Company, during the initial years, would transport Model T parts by locomotive, leaving it up to the dealers to assemble them back at their shops.  In addition to selling the car, Ford dealers needed to teach customers to drive this brand new machine.  Dahl expanded to Viroqua, WI and La Crosse in 1911. 



                                           Downtown La Crosse 1914

The first garage in La Crosse was located at Main and Front streets (shown above) but was too small for the thriving store and within two years of operation expanded to a larger dealership located on Sixth and King streets. That building is still standing, and today houses WKBT-TV.  Chester established a string of Chevy dealerships all over the country during the late 1920's, and in the early 1930's was recognized as the largest Chevy dealer in the world.
    


                         Dahl Ford Dealership 1918: 6th and King, La Crosse, WI

Kenneth Dahl, Harry's son, began selling Fords with his father in 1937.  The family business continued to prosper under Kenny's leadership, with dealerships across the nation from Beaumont, Texas to Yonkers, New York. During this expansion, stores were started in many other states, including Davenport, Iowa, that still is operated by Vinje and K.V. Dahl.  In 1954 the La Crosse business relocated to Fourth and Cass streets, but just three years later moved to its present location at Third and Division streets. 



                          Ford Showroom on 6th st. in La Crosse: 1920's

Harry Dahl, Ken's son and part of the fourth generation, joined the business in 1970 and is now the company's Board Chair. Over the past 45 years, Harry has been instrumental in adding the Subaru, Hyundai, Mazda, Toyota, Chevrolet, Buick, GMC and Lincoln franchises. In addition, the ABRA, Line-X and Clearview Sign divisions were acquired.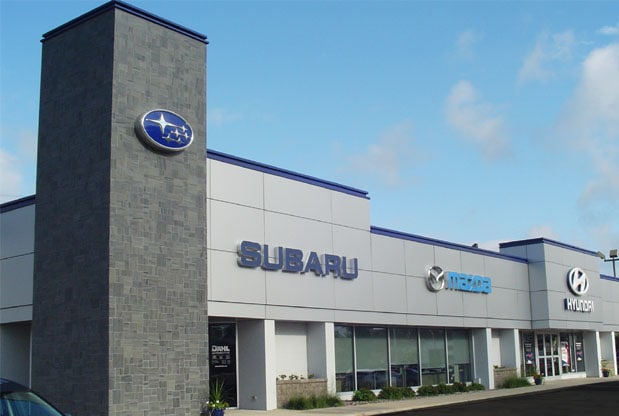 Dahl Subaru, Mazda, and Hyundai:  4th St. La Crosse
 
                   Dahl Ford and Lincoln: 561 Theater Rd. Onalaska, WI


                         Dahl Toyota: 1111 West Highway 61, Winona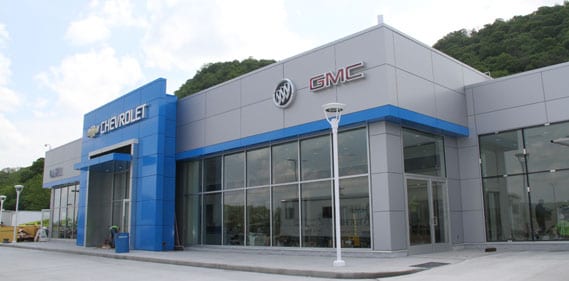 Dahl Chevrolet Buick GMC: 1201 Highway 61, Winona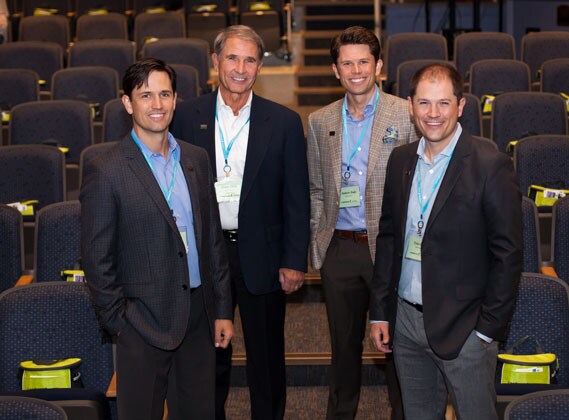 From Left: Jansen, Harry, Andrew and Tyler Dahl
Now leading the charge is the fifth generation: Andrew, Jansen, and Tyler.  All three men hold various positions within the dealerships with Andrew being appointed as the company's President in 2015. They are committed to continue and passionate about continuing the legacy that over 100 years has built, focusing on guest satisfaction and team member development through humility based servant leadership.